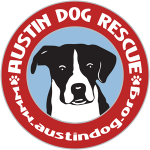 You are amazing. Yes. You.
Yesterday, at the Lone Star LesFic Festival, we set up a donation box at the Comfortable Shoes Press table so that anyone who donated to Austin Dog Rescue's Keely Joseph Memorial Fund would receive a free book. Comfortable Shoes Press committed to matching the total amount donated 100%.
You blew us away with your generosity. You put $300 in the donation jar. Combining that amount with our match, we just finished donating a total of $600. I'm also going to submit the donation to my day job's matching funds, so that for every dollar you donated, Austin Dog Rescue will eventually receive four times that amount.
We had no idea how much we would collect, but we are truly humbled by the experience. From the bottom of our hearts, we thank you.