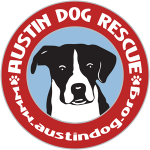 Comfortable Shoes Press won't be selling books at the Lone Star LesFic Festival. However, there is another way to get your hands on one of our books while you're there.
Donate!
Visit our table while at the festival, put a couple of bucks in our donation jar and get a free book. Donate whatever you think is a fair price for the book, or whatever you can. This this offer is good while supplies last. One book per person, please.
All donations will be 100% matched by Comfortable Shoes Press and donated to Austin Dog Rescue's Keely Joseph Memorial Fund. Keely dedicated her life helping rescue animals find new homes. She's been gone a year, and she's still dearly missed by many, many friends.
This fund financially assists 501(c)(3) non-profit animal rescues and rural shelters in the Central Texas area by providing emergency funds and animals requiring high-needs medical care. Please help us help these animals.