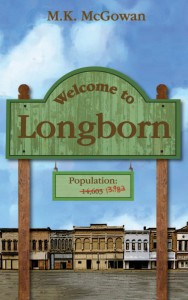 We are so excited to announce that, after much angst, blood, sweat, tears, fiddling with formatting, and multiple edits, we finally published our first book on January 1, 2016.
Welcome to Longborn is the first offering from Comfortable Shoes Press, and it will always be special. It launches MK's career as a published author, and my career as a publisher.
Stay tuned for more! 2016 is going to be a great year!